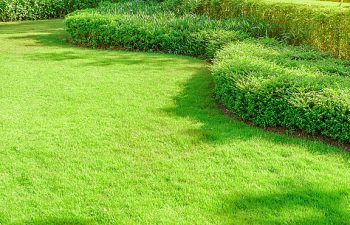 Beautiful lawns erupt from special nurturing. Fertilization is just one way to nourish your grass and give it the nutrients it needs for lush thickness and vibrant color. While lawn fertilization can be a DIY project for some eager homeowners, best results are typically reached when lawn fertilization comes from a professional lawn care company. To care for your lawn properly, you will need to use the right products at the right time for optimal results.
Here are three top benefits of lawn fertilization:
Weed Control
Lawn fertilization can benefit you when it comes to weed control. Fertilizing improves grass density and fosters strong roots to prevent weed seeds from germinating. Applying the right amount at the right times is crucial for healthy grass and to prevent accidental damage. A professional lawn care service can recommend the best lawn fertilization products for your needs.
Better Disease Resistance
Lawn fertilization gives your soil the best nutrients to protect it from disease. Diseases can develop quickly in wet grass during warmer temperatures. Once your lawn is affected, special care is needed to prevent the diseases from spreading throughout your entire lawn.
Keep Pests Away
When you maintain your grass with lawn fertilization, it makes it harder for pests to cause damage. A well-maintained lawn eliminates pests being able to hide from predators. When fertilizing your lawn, make sure to cut your grass often and dispose of clippings far away from your property. If pests have already invaded your lawn, a professional lawn care company can recommend the safest pest control products for your lawn and family.
Professional Lawn Fertilization Solutions
Every yard is unique when it comes to the nutrients it needs. With professional lawn fertilization, you can maintain a healthy green lawn all year long. Mobile Joe's Landscaping provides customized lawn fertilization solutions to ensure your yard stays healthy and green. Contact us today to schedule lawn fertilization for your Alpharetta property.