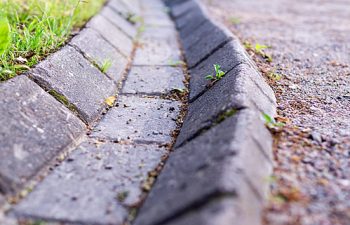 Providing many benefits to landscapes with the potential for flooding, retention ponds are designed to move runoff water downward, away from higher elevation areas. As such, these basins help remove pollutants and provide security and safety. Yet, overgrowth of trees and other vegetation can affect the way in which a retention pond drains. Ultimately, this could lead to land erosion, as excess water is not properly directed and contained. Moreover, drains could become clogged with debris and/or sediment. Not only does this become an issue at the state level, as standards are not met, it is a major concern for Homeowner's Associations, property management groups, businesses and private residences.
To help bring retention ponds up to code, Mobile Joe's Landscaping provides retention pond clean up and maintenance services with special attention to the following components:
Weir
Spillway
Headwall
Earth and Dam surrounding the retention pond
In turn, the retention pond contractors at Mobile Joe's are well equipped to remove debris and restore retention ponds to full capacity. This is critical for those that may have inadvertently created flooding or drainage problems for homeowners. Furthermore, as drainage patterns change over time with the addition of structures, trees, swimming pools and other landscape features, the needs of a retention pond also change. Fortunately, our contractors are familiar with these changes, as well as local city and state inspection requirements. As such, our priority is to help property owners and others avoid the devastation and costly damage that occurs when a retention pond fails to function properly.
Call The Retention Pond Contractors at Mobile Joe's Today!
Do you need assistance with your retention pond? As a top rated landscaping company for over 20 years, Mobile Joe's maintains a reputation for excellence as the single source for all landscaping needs. Because of our extensive experience in landscape design and formations, we proudly offer expert services in retention pond clean up and maintenance for residential and commercial clients throughout the Atlanta metro area.
Call today for a free initial consultation.