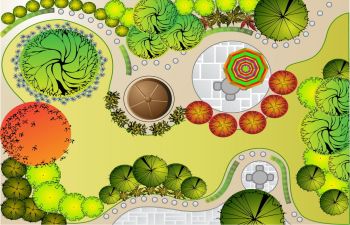 Who doesn't love fall? We can finally trade in the sweltering summer heat for cooler temperatures, pumpkin lattes and changing leaves. When it comes to your lawn, however, just because your mowing and watering needs have diminished doesn't mean you can take a back seat on your landscape maintenance during the fall. In fact, the following tasks can help preserve the health of your lawn for the upcoming winter.
#1 Test Your Soil
It's not a bad idea to consider soil testing for your lawn like you do routine bloodwork for your body. Soil testing reveals exactly what your soil may be lacking in terms of nutrients and pH balance. Fall is an excellent time to analyze your soil to allow time to rectify any imbalances before the next growth season. 
#2 Give Some TLC
Take this easy season of the year as a chance to give your lawn some additional nourishment. Hearty fall feedings can foster more sustainability during the cold winter and more vibrant growth in the spring. Depending on your soil test results, you may want to lime your soil to raise the pH during this time. If you have a large amount of leaves no your grass, consider mulching them and using them as an organic, free fertilizer for fall.
#3 Add New Trees and Shrubs
If you want to alter the design of your landscape or try something new, now is an ideal time to introduce new trees and shrubs to your Georgia property. The milder temperatures allow new trees and shrubs to settle in to their surroundings. If you aren't adding anything new, consider some light pruning on your existing trees before they enter their dormant phase of winter.
#4 Tidy Your Mulch
While you may miss the vibrant green grass as you enter the fall and winter season, you don't have to sacrifice your landscape appearance altogether. Adding new mulch and tidying up your groundcover can make your landscape more attractive and manicured even when the grass and flowers aren't in full bloom.
Do these fall lawn care tasks seem like chores you want to avoid? We can help at Mobile Joe's Landscaping. Whether it is a lack of time, desire or know-how, it's okay to hand over your lawn maintenance to a professional. Our lawn care experts offer lawn care services to fit every budget.