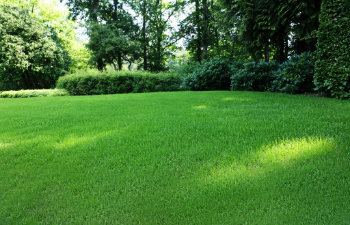 If you live in Georgia, you know that summer weather can get hot, muggy and sticky. Welcome to southern humidity. Humidity is essentially the amount of water vapor in the air. However, humidity does more than just make your hair frizzy, it can also affect the health and growth of your lawn.
At Mobile Joe's Landscaping, we understand how to protect your turf from the extra humidity that we see in Georgia.
Lawn Disease
High humidity levels can create a favorable environment for fungal diseases such as dollar spot, brown patch, and Pythium blight to thrive. These diseases can cause discoloration, thinning, and even death of grass. It is important that you recognize these brown patches or other signs of lawn disease sooner rather than later so that we can save your lawn.
Slow Grass Growth
Grass may grow more slowly in high humidity because the moisture in the air can make it difficult for water to evaporate from the soil. This can lead to waterlogged soil and reduced nutrient uptake.
Experts Who Can Protect Your Lawn From High Humidity
At Mobile Joe's Landscaping, our team of lawn care experts is fully equipped to prevent lawn disease and stunted growth that high humidity can cause in your grass. We can also treat your grass if lawn damage has already occurred.
In general, we can protect your lawn by maintain proper moisture levels and good drainage. We also advise to keep a clean yard, as extra branches and debris can block the sunlight and air that is needed to reach your grass in a humid climate. To learn more about how we can treat and prevent lawn problems caused by humidity, call Mobile Joe's Landscaping today.