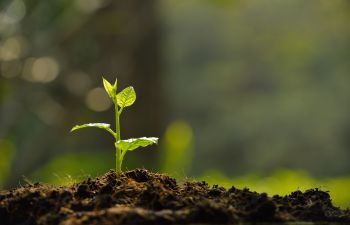 Nothing can threaten the health and beauty of your landscape like weeds. If you find yourself constantly plucking weeds from your grass, you are not alone. Many homeowner feel as if weed control is an uphill battle, and it certainly can be if you do not bring out the right weapons. Since weeds can spread rapidly and intrude on all types of grasses and flowers, it is best to take action promptly – or as soon as you see the first group of weeds sprout.
Here are some helpful ways to kill weeds and prevent them from sabotaging your landscape this summer:
Mulch: By covering bare areas of you soil with mulch, you can suffocate weeds and add aesthetic appeal at the same time.
Spray: There are a number of sprays you can purchase that can kill weeds on contact or prevent them from returning. Preparatory sprays are best for bare soil areas but certain weedkiller sprays can be used on your grass too. Dilute and use these sprays according to their exact label instructions, and be mindful of any safety threats to pets and children.
Systemic Weedkiller:

Though it can be a bit more labor intensive, small areas of weeds can be addressed with a systemic weedkiller. This involves applying chemicals to the leaves of the weeds, which eventually gets absorbed into the roots and kills the plant.
Manual Removal: If you prefer to manually remove your weeds, try to at least choose the correct tools instead of using your hand. A fork or daisy grubber is often best so that you can extract the full weed root without damaging your lawn. Keep in mind that cutting through perennial roots can cause the weeds to propagate.
Not willing to tackle your weed problem on your own? No problem. Our experts at Mobile Joe's Landscaping have all the tools you need to keep pesky weeds from intruding your property. Call today to learn your options.