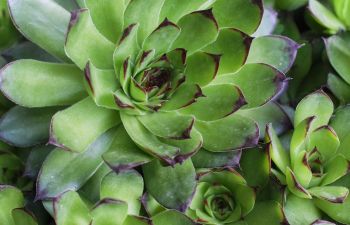 There is no rule that says your landscape must include grass. In fact, there are many reasons why homeowners prefer to eliminate a lawn from their backyard. You may have elements in your backyard that make it difficult for grass to grow, or you may own pets that tend to ruin the grass when it's there. Others may simply want to avoid the chore of mowing grass on their property. Regardless of why you don't want grass in your yard, you should know that you can still implement a usable and attractive landscape.
Here are some landscaping ideas that don't involve mowing or maintaining a grass turf:
Build A Flagstone Patio
Create a Rock and/or Vegetable Garden
Install a Dry Creek Bed
Add a Pool, Pond or Simple Water Feature
Use the Space for an Outdoor Kitchen or Fire Pit
Consider Xeriscaping
One of the most ideal solutions for someone who wants to avoid lawn care is Xeriscaping. This is a special form of landscaping that is quickly gaining popularity. Xeriscaping require minimal irrigation and very low maintenance overall. It is a great way to still have plenty of greenery in your landscape without the burden of grass care.
Plants used in the form of landscaping are typically those that can store water and survive a drought, such as Agave (Desert Love, Desert Diamond, Asperrima, cream spike, glass mountain) and Agastache flowering plants.
Want to do away with grass in your backyard? Whether it is a personal preference or a lack of time, we can help you create a beautiful landscape without grass. Consider our options in hardscapes, drainage solutions, xeriscaping and more at Mobile Joe's Landscaping.